Valuation of private companies & businesses
Quantis has considerable experience in valuing several types of business structures including private limited companies, partnerships, sole traders and unlimited companies.
We have valued businesses across a wide variety of sectors including manufacturing, software & information technology development, retail, professional services, agriculture, engineering, telecommunications, construction, automotive and pharmaceuticals.
No two businesses are the same. Whilst it is often said that business valuation is 'an art and not a science', a meaningful valuation should not merely be 'painting by numbers' exercise.
We have carried out business valuation for in excess of twenty years and during that time have acted in the following areas:
Shareholder disputes – whereby a director/shareholder leaves the business and the remaining parties purchase their shares.
Section 994 petitions – when a prejudiced minority shareholder has sought to wind up the company.
Matrimonial settlements – one of the parties, usually the husband, has a shareholding in a business, which may well be the largest asset within the settlement. We have considerable experience acting as either Party Appointed Experts or Single Joint Experts in such matters.
Breach of warranty – whereby an acquired business' value is not what was represented by the vendors to the purchasers.
Employee Share Schemes – involving the placement of shares into Employee Benefit Trusts which may be exercised through share options at a later date.
Retirement – a valuation is required for approval by the HMRC upon the sale of a business at retirement.
Incorporation – should an unincorporated business become a limited company, a valuation of the shares subscribed for may be necessary.
Compulsory Purchase Orders – should a business be entitled to an extinguishment basis of compensation, the value of the company prior to the serving of the Order is required.
We act on behalf of the Institute of Chartered Accountant's President's Appointment Scheme in such matters and also as an Arbitrator. We have a good relationship with HMRC's Shares and Assets Valuations Division and have agreed several valuations with them on behalf of clients for Capital Gains Tax, Inheritance Tax and Employee Share Scheme purposes.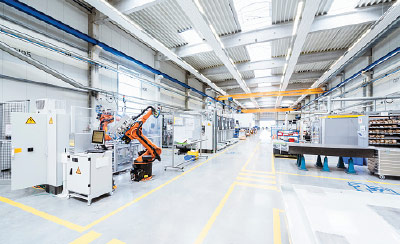 Quantis is a member of the NIFA network of independent forensic accountants.