Forensic Accounting in Sport
Peter Smith of Quantis has a passion for most sports, and as a result has acted in a number of sports related cases. He has reviewed playing and commercial contracts for Premier League and International footballers, contracts for boxing matches and also the accounting systems operated by many sports organisations.
Examples of some of the cases we have acted in are as follows:
A Premier League footballer who sustained a serious injury whilst playing. The tackle was deemed reckless and he was awarded a significant sum in damages. We were provided with details of the wages of players of a similar ability in order to calculate his losses.
Represented the Financial Adminstrator of a Golf Club following charges of fraud and theft. We examined the system by which she extracted funds from the Golf Club.
A Premier League Football Club following a claim for damages for unfair dismissal by one of its senior medical staff. We considered the terms of their appointment and whether the fees received were in accordance with their contracts.

A former World Champion Boxer in his divorce proceedings. We examined his financial background and the numerous companies that he was involved with.

A Premier League and England footballer who had terminated the contract of his Agent for gross misconduct and made allegations of fraud. The Agent pleaded guilty to false accounting.
A golf course to quantify the loss of income suffered arising from the construction of defective greens. We had to estimate the loss of green fees, membership fees and Clubhouse income as a result of the Club's greens being unplayable and temporary fairway greens being in place for a considerable period of time.
On behalf of a greyhound trainer and professional gambler under the Proceeds of Crime Act. It was claimed that he had benefitted by over £2 million from his criminality and held assets of over £80,000. Following receipt of our report, his benefit was accepted as being £1,400 and he was order to repay £1.
Not only do we bring our commercial expertise to such matters, but our enthusiasm for sport, whether it be at grass root level or all the way to assisting those at the pinnacle of their chosen sport.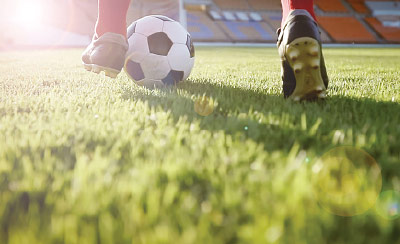 Quantis is a member of the NIFA network of independent forensic accountants.